Guest Contributor: TX Tario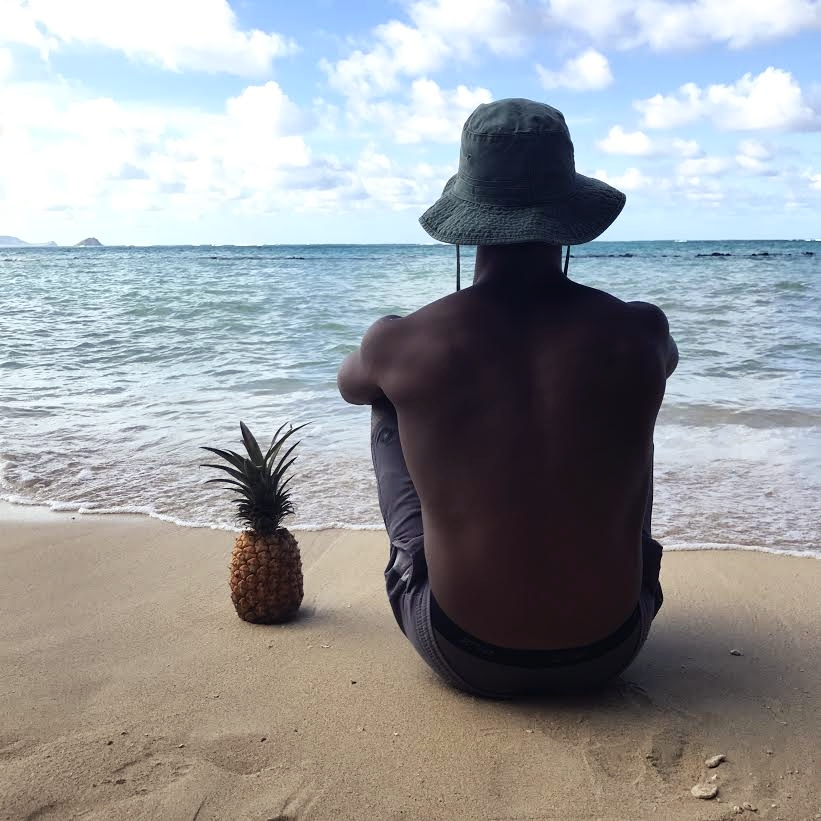 Melting Pot in the Middle of the Sea
Hawaii, like New York City, is a melting pot of many cultures, ethnicities, religions and, of course, cuisine. Chinese, Japanese, Korean, Vietnamese, and Filipino are the major Asian ethnicities that comprise "local" culture in Hawaii. Other ethnicities that make up Hawaii include Hawaiian, Samoan, Tongan, Tahitian, Micronesian, Fijian, etc. The majority of people in Hawaii are mixed-race, or rather referred to as Hapa.
It is common, but I have found that being a Caucasian-mix made me stand out a little more. I could resemble or pass for European, Latin, Asian, and Polynesian. Funnily enough, I am all of those things. Furthermore, being Hapa is such a common thing in Hawaii that it is widely accepted in any and all types of career path. Hawaii is truly the "Aloha (love) State," because we are welcoming and accepting of people from all walks of life. This type of mentality really didn't resonate with me until I moved to the mainland, specifically Redondo Beach, California.
Given that I lived in an area primarily made up of Caucasians, Hispanics, and African Americans, I did stand out. Thus the big question came about: "What are you?" Aside from simply saying I was a person, I self-identified as being Hawaiian-mix.
In high school I was fortunate enough to attend an academic institution that accepted students on the basis of having partial-Hawaiian heritage. My high school, Kamehamhea High School Kapālama, was made up of people just like me. Everyone, for the most part, was of mixed ethnicity. Here, on top of receiving a college preparatory education, we were taught to perpetuate and value our Hawaiian culture, something that is crucial to the preservation of everything that makes up my DNA.
Moving to California my senior year of high school it was even more important to letting others know that, yes indeed, Hawaii is a part of the United States. And I am Hawaiian.
Being Hawaiian comes with a great deal of respect and understanding. The values I was raised with included:
Aloha: love, affection, compassion, sympathy

'Imi na 'auao: to seek enlightenment, wisdom and education

Malama: to care for, to protect, to maintain, to attend to

'Ike Pono: to know, to see, to feel, to understand, to comprehend, to recognize

Pono: righteous, appropriate, moral, goodness, proper, fair

Kuleana: privilege, responsibility, area of responsibility

Ho 'omau: to persevere, perpetuate, to continue

Ha 'aha 'a: humility, humbleness, modesty
I gained a great amount of gratitude for being Hapa because of how my parents brought my siblings and me up, my education at Kamehameha High School Kapālama, and the lifestyle of sand and sea. My mom gave me my Hawaiian blood, along with Chinese, German, Filipino, French, Tahitian, and Eskimo. My father gave me my Portuguese, Spanish, and a little more Filipino. One thing that I saw growing up was that, even though my dad does not possess any Hawaiian blood, he definitely has a deep respect for the culture. He learned the language and cultural practices, and he played tons of Hawaiian music in our household. He embodied the Hawaiian spirit.Many locals in Hawaii are not of Native Hawaiian blood but, like my dad, they keep up the values I was taught. And that is my definition of being Hawaiian.
Living in New York City, I've had to put on a tough exterior. But I'm always reminded: "You can take the man out of the island, but not the island out of the man." Being Hapa is something I am proud of, and I don't think that my ethnic makeup hinders my ability to relate to others, get a job, or voice my opinion about how I love the Yankees rather than the Mets.
People who are Hapa are sometimes classified as being "ethnically ambiguous," but in many ways this can be a great tool. Think of yourself as being a shapeshifter. People who are Hapa can be looked at as being many things, and I think it is advantageous in this day and age; to be diverse and different.
It is something I accept and use because it allows me to be fluid with my interactions with others. So I'd say I am proud to be Hapa in that regard.
TX Keahi Tario is an actor born and raised in Honolulu, Hawaii to Ron and Karli Tario of Nuʻuanu. Growing up doing community theatre, regional theatre, commercials, tv shows, short films, and having hit the Broadway circuit at a young age, TX is a seasoned performer, having performed along side names such as Lucie Arnaz, Brian Stokes Mitchell, Richard Chamberlin, Jan Maxwell, Jim Neighbors, and many talented others. TX has been molded by the experiences he's had up till now. Currently attending Pace University's BFA Acting program, TX is also a student of acting. Most recently he has worked on projects including Jurassic World II, Aida at the Metropolitan Opera House, A Crime to Remember (I.D Network), etc. As an aspiring actor/performer and writer, TX hopes to be one of the few to pave a path for Hapa-mixed performers, especially from Hawaii. Being of Hawaiian descent TX deems it important to cultivate the arts, and perpetuate the essence of his culture wherever he goes or has been from Japan, Italy, France, or California. TX would like to thank his parents, siblings (T.J. and TʻL), girlfriend (Katie), family/friends across the world, and mentors for their support and encouragement to propel him to where he is at today. "Aloha wau iā ʻoe! Mahalo nui loa.